Description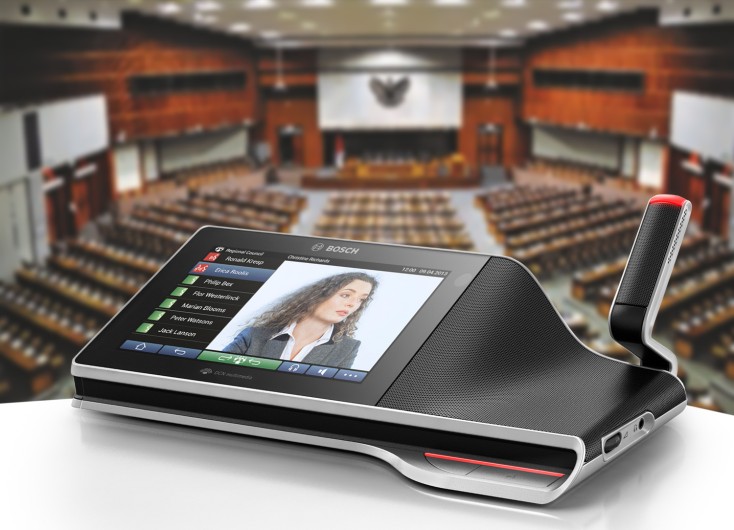 INTRODUCE
DCN Multimedia is a digital audio conference system, developed on an IP platform with OMNEO ( Open Media Network-ing Architecture) network architecture.
The system uses a touch screen, has an intuitive interface and uses Android operating system, very suitable for meeting rooms of companies, multinational corporations, government organizations, state , …
With flexible features such as participant identification, language selection, connectivity and display of multimedia content on the large-size touch screen, BOSCH's DCN Multimedia is the perfect choice for any conference request.
HIGHLIGHTS
Delegates easily access, share data (audio, images), Internet access on the same Workshop equipment.

High technology integration – Directive for high quality audio.

2-way speaker system, sound is reproduced naturally.

Integrated "Anti-smart feedback" feature.

The data (audio, control signals) when transmitted in the system will be encoded according to international standards, ensuring high security.

Simple configuration, reduce installation, maintenance and maintenance costs.